Location: Watkins Glen, New York, United States
Length: 2.45 to 3.40 Miles (3.94 to 5.47 km)
Turns: 7 – 15
Configurations: 4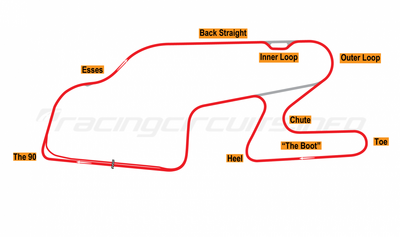 Pit Road Speed: 45 mph (72 kmh)
Price: $14.95 USD
Track Map ---->  
Type: Road Course
Owner: International Speedway Corporation
Nickname: The Glen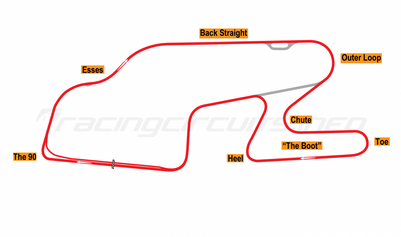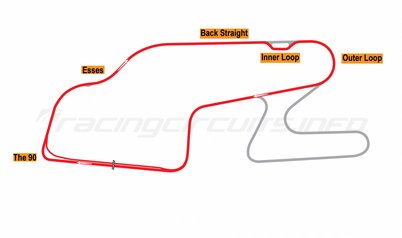 Former Names:
Watkins Glen Grand Prix Circuit (1956 - 1971)
Watkins Glen International Raceway (1972 - 2000)
Opened: 1956
Status: Open
Bio: Welcome to the finger lakes region of New York state and Watkins Glen International. This world famous road course leads drivers through a fast, two and a half mile, twisting, twelve turns. With banking ranging from 6 to 10 degrees in the corners and great elevation changes, one always has to be alert in order to conquer Watkins Glen.