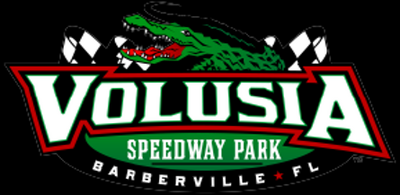 Location: Barberville, Florida, United States
Length: 0.50 Miles (0.80 km)
Turns: 4
Configurations: 1
Pit Road Speed: 30 mph (48 kmh)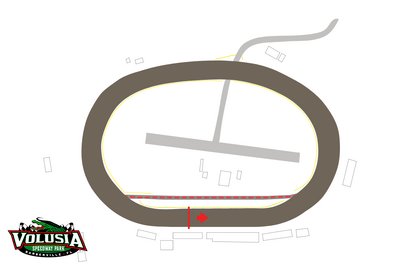 Price: $11.95 USD
Track Map ---->  
Type: Dirt Short-Track D-Shaped Oval
Nickname: Fastest Dirt Half Mile in the World
Owner: Dean Miracle
Opened: 1968
Status: Open
Banking:
10 Degrees in Turns
7 Degrees on Straightaways
Former Names:
Barberville Speedway (1968 – 1988)
Volusia County Speedway (1989 – 1997) 
Bio: Known as the "Fastest Dirt Half Mile in the World," Volusia Speedway Park is a favorite stop on both the World of Outlaws and Super DIRTcar Series calendars. Located in Barberville, Florida, the track has undergone a variety of changes since 1968, but the racing has always stayed competitive to keep the fans' hunger for action alive. With 10 degrees of banking in the turns, the track and its nickname sells for itself.