Location: Sebring, Florida, United States
Length: 1.75 to 3.70 Miles (2.816 to 5.955 km)
Turns: 9 – 17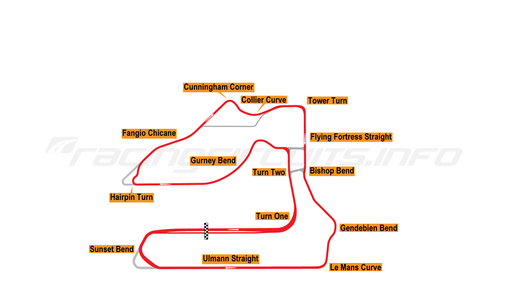 Configurations: 3
Pit Road Speed: 45 mph (72 kmh)
Price: $14.95 USD
Track Map ---->  
Type: Road Course
Owner: NASCAR via IMSA Holdings, LLC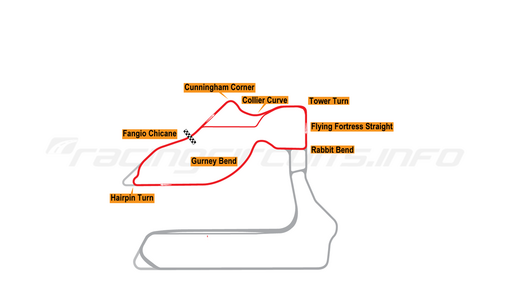 Opened: December 31st, 1950
Status: Open
Track Changes: 1950, 1952, 1966, 1967, 1982, 1983, 1984,
1986, 1987, 1990, 1991, 1995, 1996, 1997, 1998, 1999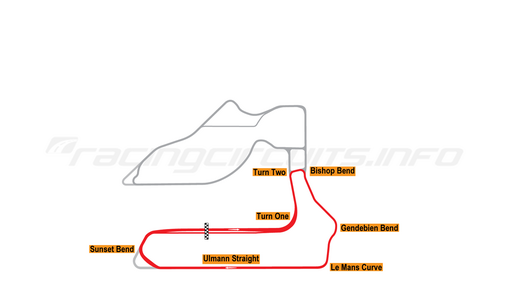 Bio: Laid out on the runways of a World War II air base and the adjacent roadways, Sebring is the oldest permanent road-racing circuit in the United States. At over three and a half miles, it proves challenging to the drivers that ride in various racecars. Let the circuit not fool you though, it's also home to the "12-Hour Grand Prix of Endurance." With an oddly shaped track design, Sebring is still a tough track to master.