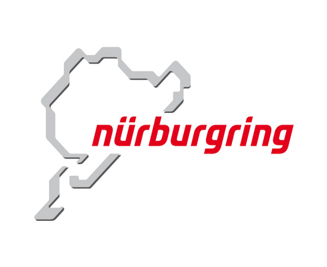 Location: Nürburg, Rhineland-Palatinate, Germany
Length: 0.93 to 3.20 Miles (1.50 to 5.15 km)
Turns: 7 – 16
Configurations: 6
Pit Road Speed: 37 mph (60 kmh)
Price: $14.95 USD
Track Map ---->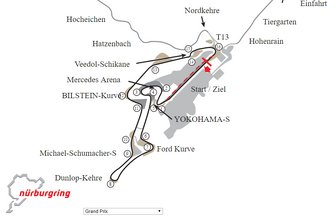 Type: Road Course
Owner: Viktor Karitonin
Opened: 1984
Status: Open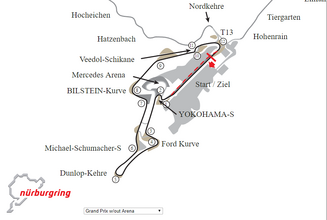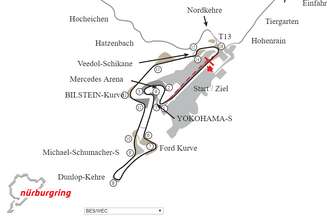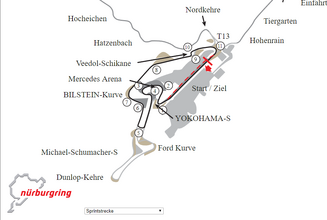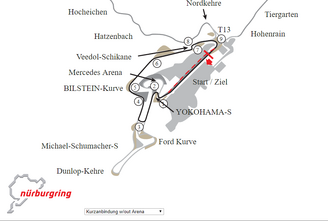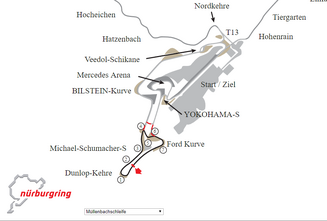 Track Changes: 1984, 1989, 1990, 1994, 1995, 1997,
1998, 2001, 2002, 2003
Bio: Next door to the Nordschleife is the Nürburgring Grand-Prix-Strecke. This three and a fifth mile road course boasts 16 turns and a gruesome hairpin testing driver skills to a new high. With a new Mercedes Arena, the GP Circuit brings fans from around the globe to witness intense competition at its finest.