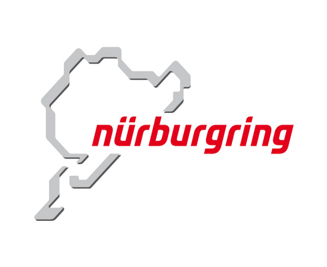 Location: Nürburg, Rhineland-Palatinate, Germany
Length: 14.83 to 16.08 Miles (23.87 to 25.88 km)
Turns: 164 – 170
Configurations: 4
Pit Road Speed: 37 mph (60 kmh)
Price: Free
Track Map ---->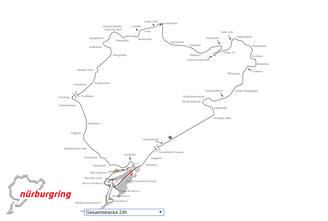 Type: Road Course 
Owner: Viktor Kharitonin
Nickname: The Green Hell
Opened: 1984
Status: Open
Track Changes: 1984, 1989, 1990, 1994, 1995, 1997,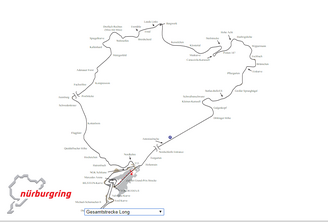 1998, 2001, 2002, 2003
Bio: The most fearsome of all racing tracks in the whole world, the Nürburgring Combined is over 14 miles long which features over 160 turns. The famous Karussell turn and the long straight at Döttinger Höhe is one of the highlights of this gruesome race track through the Eifel Mountains in Nurburg, Germany. With many turns here, fowling up results in a drivers race completely shot. Luck and skill are required to master this treacherous circuit known to all drivers around the world as the "Green Hell".