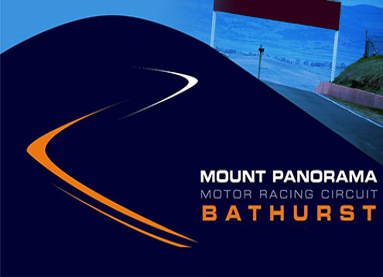 Location: Bathurst, New South Wales, Australia
Length: 3.86 Miles (6.213 km)
Turns: 23
Configurations: 1
Pit Road Speed: 37 mph (60 kmh)
Price: $14.95 USD
Track Map ---->
Type: Road Course
Owner: National Motor Racing Museum
Track Changes: 1938, 1986, 1987
Nickname: The Mountain
Opened: April 17th, 1938
Status: Open
Former Names:
Peel Circuit (1906 – 1913)
Yetholme Circuit (1914 – 1925)
Mount Horrible Circuit (1926 – 1928)
Sunny Corner Circuit (1929 – 1930)
Vale Circuit (1931 – 1937)  
Bio: Nestled in Bathurst, Mount Panorama gives fans the thrill of high speeds and tight turns in one package. With over 20 turns, this track is not easy to tame to any pro driver. Known as "The Mountain", this daunting, dangerous circuit contains high elevation changes and tough competition. This track requires a whole new degree of learning and mastering.