Location: Ridgeway, Virginia, United States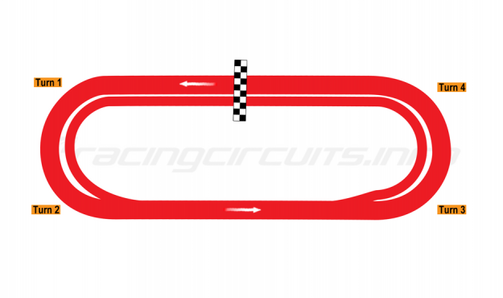 Length: 0.526 Miles (0.847 km)
Turns: 4
Configurations: 1
Pit Road Speed: 35 mph (56 kmh)
Price: $11.95 USD
Track Map ---->  
Type: Short-Track Traditional Oval
Owner: International Speedway Corporation
Track Changes: 1955, 1998, 1999,
Opened: 1947
Status: Open
Nicknames: The Paperclip, The Augusta National of Race Tracks,
Half Mile of Mayhem
Banking:
12 Degrees in Turns
0 Degrees on Straightaways
Bio: Hello and welcome to a piece of racing history, the Martinsville Speedway in south central Virginia. Martinsville was opened before NASCAR was even founded. It's one of the sports original tracks. It's paperclip shaped half-mile has grown from a dusty pioneer to a beautiful racing facility with personality and unique challenges every time.