Location: Braselton, Georgia, United States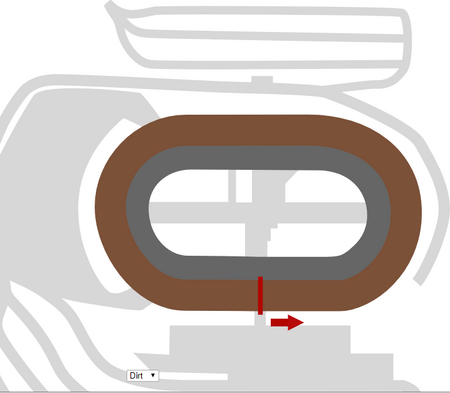 Length: 0.375 Miles (0.604 km)
Turns: 4
Configurations: 1
Pit Road Speed: 30 mph (48 kmh)
Price: Free
Track Map ---->  
Type: Short-Track Traditional Oval 
Owner: Jim Downey
Opened: 1982
Status: Open
Banking:
8 Degrees in Turns
3 Degrees on Straightaways
Former Names:
Lanier Raceway (1982 – 1996)
Lanier National Speedway (1997 – 2011)
Defunct (2012 – 2014)  
Bio: Returning back to its dirt former glory, the Lanier Raceplex Dirt Configuration challenges both car and machine alike. With 8 degrees in its 4 turns and 3 degrees on the straightaways, the fatigue and the skills of the drivers will be pushed to their limits.  The hundreds of dealt horsepower on this tiny, dirt oval in Northern Georgia will be no Sunday Drive for the entire field.