Location: Braselton, Georgia, United States
Length: 0.375 Miles (0.604 km)
Turns: 4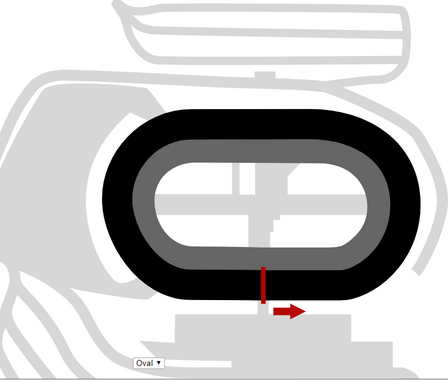 Configurations: 1
Pit Road Speed: 30 mph (48 kmh)
Price: Free
Track Map ---->  
Type: Short-Track Traditional Oval 
Owner: Jim Downey
Opened: 1982
Status: Open
Banking:
8 Degrees in Turns
3 Degrees on Straightaways
Former Names:
Lanier Raceway (1982 – 1996)
Lanier National Speedway (1997 – 2011)
Defunct (2012 – 2014)  
Bio: Welcome to the Lanier Raceplex in Braselton, Georgia just across the street from Road Atlanta. The Lanier Raceplex is one of the toughest and most brutal short tracks to ever exist in the racing world. With a length of 3/8ths of a mile and 8 degrees of banking in the turns, the drivers practice hard and long since this track does not give you the victory quite so easily.