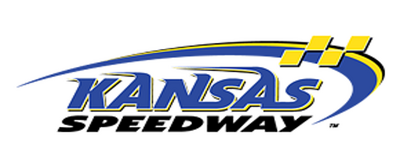 Location: Kansas City, Kansas, United States
Length: 0.86 to 2.37 Miles (1.38 to 3.81 km)
Turns: 4 – 6
Configurations: 3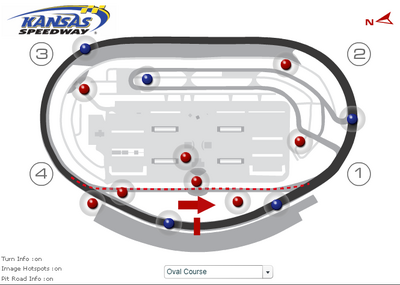 Pit Road Speed: 45 mph (72 kmh)
Price: $14.95 USD
Track Map ---->  
Type: Roval
Owner: International Speedway Corporation
Track Changes: 2001, 2011, 2012
Nickname: The Best Guest Experience in Motorsports
Banking:
20 Degrees in Turns
11 Degrees on Frontstretch
5 Degrees on Backstretch
Opened: 2001
Status: Open
Bio: It's a perfect day for racing at Kansas Speedway in Kansas City, Kansas. This brand new state-of-the-art facility has brought NASCAR to the heartland. Although the tri-oval track design is not unique to Kansas, the slight difference in the banking makes this track truly different.