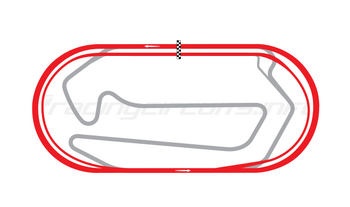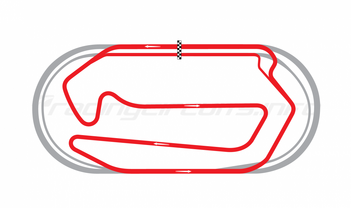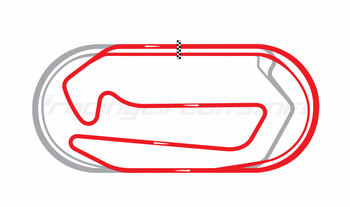 Location: Homestead, Florida, United States
Length: 1.50 to 2.30 Miles (2.414 to 3.701 km)
Turns: 4 – 14
Configurations: 3
Pit Road Speed: 50 mph (80 kmh)
Price: $11.95 USD
Track Map ---->  
Type: Roval
Owner: International Speedway Corporation
Track Changes: 1995, 1997
Banking:
20 Degrees in Turns 1 and 2.
18 Degrees in Turns 3 and 4. 
3 Degrees in Straightaways. 
Nickname: The Championship Track
Opened: November 5th, 1995
Status: Open
Former Names: Metro-Dade Homestead Motorsports Complex (1995 – 1997) 
Bio: Welcome to gorgeous south Florida and the Homestead-Miami Speedway. Although one of the newest additions to the NASCAR circuit, Homestead draws huge crowds with its distinctive blend of length at a mile and a half and 20 degrees of banking. Leading to some real driving exhibitions for happy fans.